This post was inspired by an interaction I had with my friend (who I've never met in person) Erika Bitzer, who blogged about it on planpitchprint in a post called "Fate and Twitter"
For those who are connected with me online (or offline), I do try my best to help those around me as much as possible. Whether it's offering words of encouragement, sharing a link, or connecting people who might benefit from a relationship with each other (when Katie Morse posted a question on Twitter asking for people to summarize themselves in a single word, I chose 'connector').
I believe that underneath every effective business plan and underneath every interaction must be an intent to connect and give. This is the killer app. Those looking for maximum ROI with minimum risk are missing the point entirely, both in business and in life. Giving as little as possible while expecting support in return is a recipe for a lonely existence.
Often, we lose sight of why we're actually here. We get buried underneath our day-to-day strategizing, planning, brainstorming, trying to stave off unexpected results. We become afraid of surprises, so we try to plan for every contingency. We try to tie every interaction on a 1:1 basis back to a business goal (or, "what's in it for me?"). Slowly, the promise dies in a hailstorm of planning, structure and alienating language, and we end up with a social network presence nobody cares to visit, and we eat dinner alone in the dark.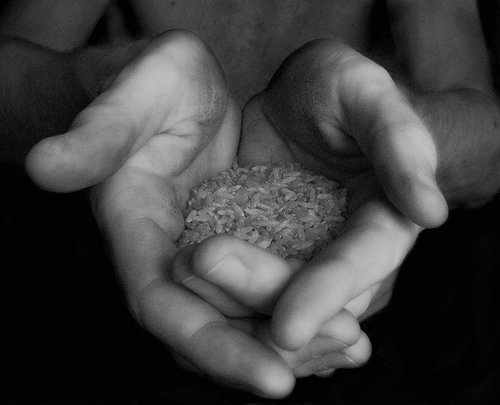 It's so important to take the time to flip it around, to think about feeding your communities, to connect and give whenever you can. It's important for your own mental health, the well-being of your company, the popularity of your twitter account, the survival of the species on this planet.
I know your CMO doesn't care about connecting with customers on a one-to-one basis as much as shouting from the rooftops how great the latest version of gadget xyz is.
I know your product manager wants to do a retweet contest or 'crowdsource the new tv ad!'. That's not giving. That's not making something possible that wasn't possible before.
I know some people may read this and say 'well yes, but you need to convert this into business speak and reframe it around making money or saving money in order for it to resonate'.
I call bullcrap.
Giving is transformative. Whether its a philanthropic donation, a link to something someone was looking for, a hug and a smile, or an amplified voice, this is the stuff that changes minds, changes lives, changes policies. And yes, this is also the stuff that makes me spend time on your fan page, buy your stuff, tell my friends.
So, for the sake of you, and for the sake of the world, think about what you can give and what you can make possible for just a moment. Get out from underneath all the bullshit and just connect on human level. Just once. And then just once again. And just once, again.
Please.