In my efforts to overcome my own personal Jonah Complex and define and go after my vocation, I've decided to start a music podcast called "Sounds From My Drawers".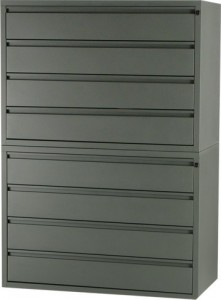 Between growing up as a music fan, and spending a decade in the music industry, I somehow managed to get my hands on about 1800 CDs of all different genres that I find good enough to keep (I am NOT a hoarder, I swear!). Â These are all housed in a large cabinet consisting of a bunch of drawers, hence the name. Clever, ain't I?
I've always really enjoyed turning people on to music that they haven't heard of and end up loving, and this is one of the ways I'd like to scale that up in my day-to-day life. Â I've created six episodes so far, and I hope that you find them entertaining and useful.
I've made a concerted effort to showcase music across the spectrum, from jazz to electronica to pop to hip-hop and even more obscure, because that's where my tastes lie, and I think that experiencing the unfamiliar in a comfortable setting can lead to new interest and growth. Â Some of the music featured includes artists like Suzanne Vega, Orbital, The Residents, Dream Theater, The Three Sounds. Â Random. Intentionally so.
As with any creative work, all feedback is so very valuable, especially from those who take the time to read my blog and are a part of my life even in some tiny way. Â I would love to hear what you think of my initial foray back into the podcasting world.
There is much more to come, and I'm excited about where my plans are heading, and I look forward to sharing them with all of you!
You can subscribe (Free, of course) to Sounds From My Drawers via iTunes, Zune or RSS, or listen on DeeperContext.com (more about d/c coming soon)